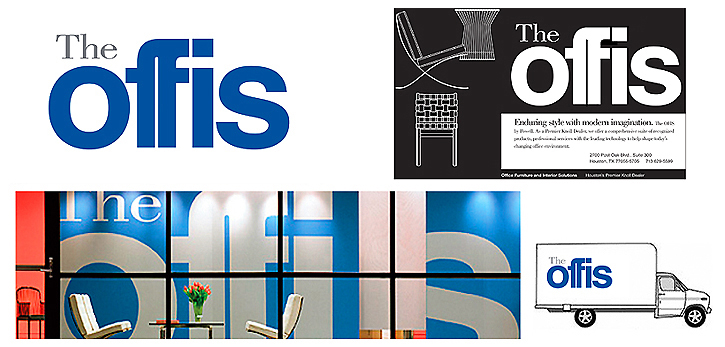 No matter how much business changes, one thing stays the same: the demand for workplace environments that promote productivity, convey a company's identity and culture, and contribute to overall success.
Challenge: Specializing in custom office interiors, The OFIS is Houston's oldest and largest dealer for Knoll, an internationally recognized leader in workplace furnishings. The OFIS asked us to create an identity that would build their brand. Particularly challenging was to design the logo so that the name OFIS would read as the word "office."
Solution: To ensure that OFIS is read correctly, we split the letter F into two parts, mimicking more closely the word "office." We then used color, typestyles and drawings to accurately evoke The OFIS' brand identity, that of enduring style paired with modern imagination.

For more than 40 years, Artisan Field has helped businesses communicate effectively through evolving visual media. A multi-disciplinary graphic design and marketing communication firm, Artisan Field has attracted a diverse client base, ranging from start-up businesses to Fortune 500 corporations across multiple industries worldwide.